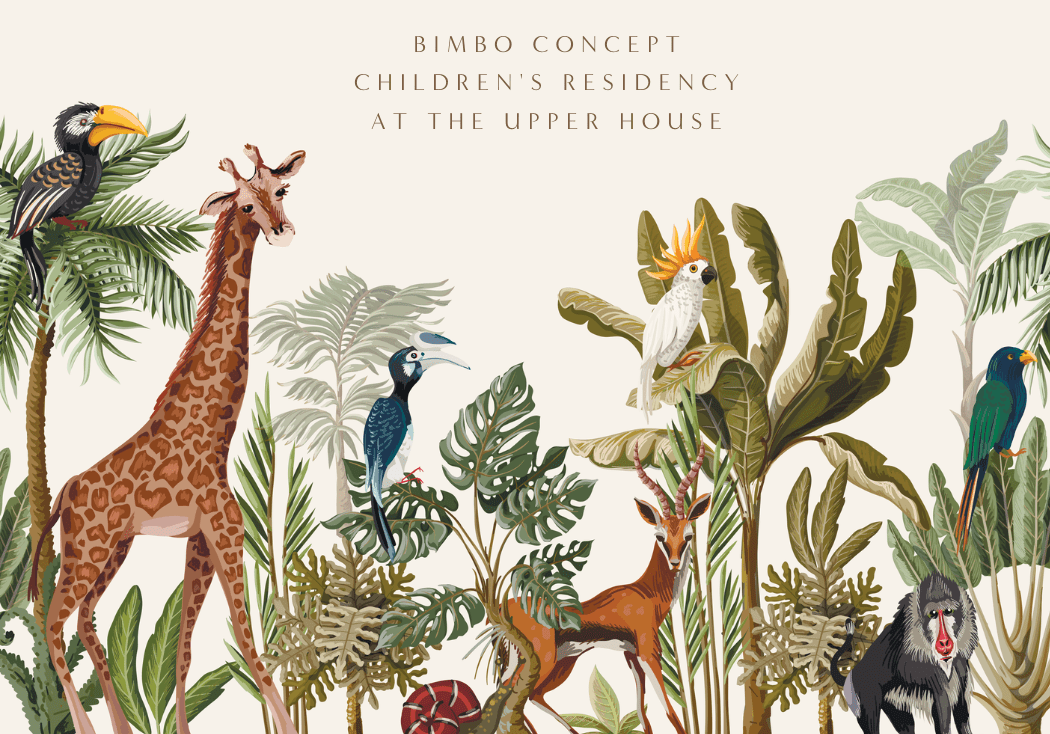 We are happy to announce the extension The Bimbo Concept Children's Residency at The Upper House. The Playroom a is a magical playland for young children and their families that decorated with Bimbo Casa Furniture, home décor items, wooden toys, and plush that all combines to spark spontaneous imagination, fun, adventure, and engagement.
Comfortable furniture is provided so parents and children can nestle together to chat and enjoy The Playroom's library of educational and entertaining books. We also offers workshops and classes curated for hands-on learning and collaborative play. Choose from the following sessions and secure your child's spot early.
Besides workshops, we have also opened the schedule for private birthday parties and kids' functions, please reach out to us for more information.
The Upper House
Pacific Place, 88 Queensway, Admiralty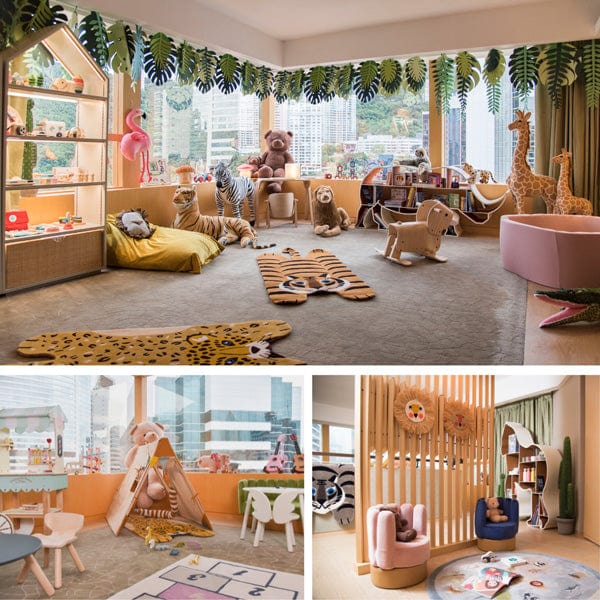 Activities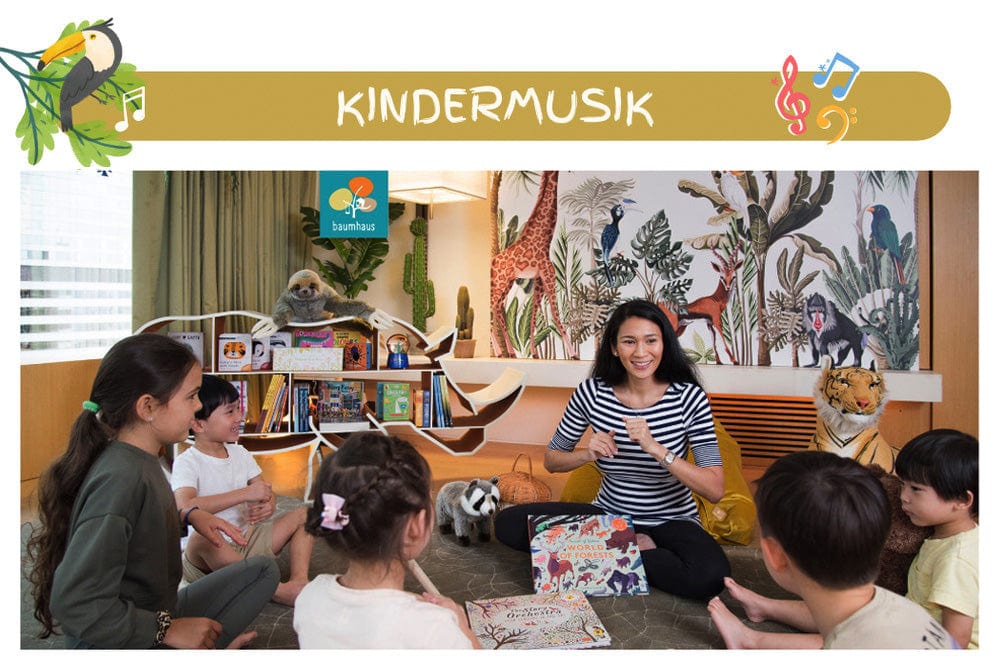 Your little one will enjoy a fun music jamming workshop in collaboration with Baumhaus, hosted by founder Crisel Consunji and her Team. Children participate in interactive music activities while exploring different instruments. The holistic workshop will help parents better understand how their children develop musically, cognitively and socially.
Kindermusik class is suitable for 6 to 36 months, will include storytelling to enhance social, problem-solving, pre-math skills and to build a foundation for reading.
HKD$450 | 1 Adult and 1 Child
Including 45 minutes music session and 45 minutes play time in the playroom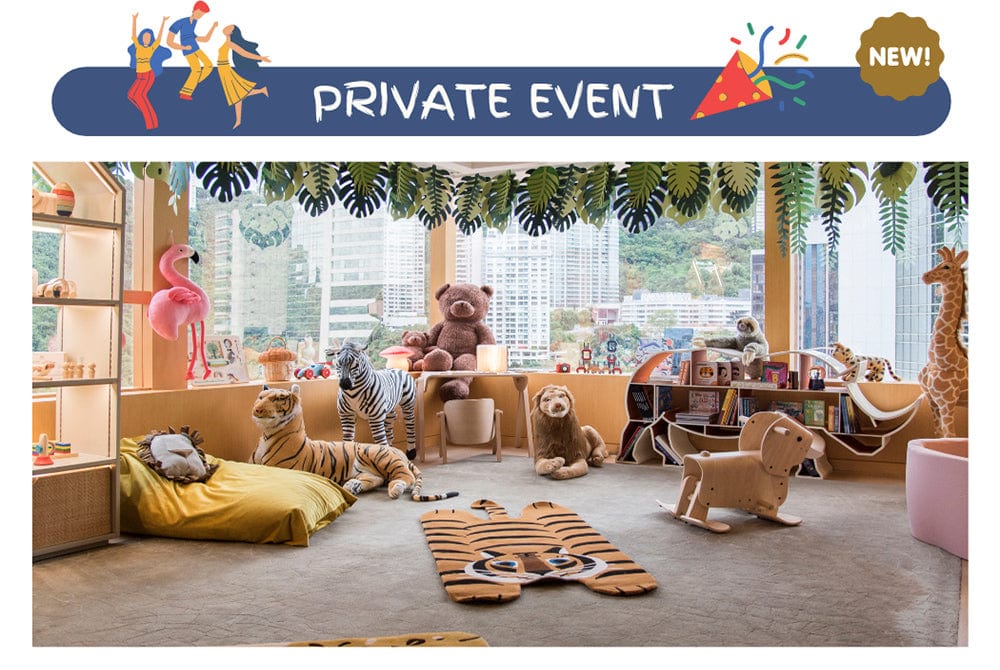 Looking to throw your children a special birthday party at a unique space? We have something might be right up your alley. The Bimbo Concept Children's Residence playroom is conveniently situated on the 48th floor of The Upper House.
Guests are greeted with breath-taking views of Victoria Harbour and the Admiralty skyline, and can instantly enjoy The Upper House's in-room dining, plus selections from chef Cary Docherty's 'Salisterra', the Upper House's signature Mediterranean style restaurant.
The Upper House Playroom is an ideal event space for your kid's special day. Sleek modern decor, stylish wooden toys, kids workshop with special rate and Upper House's exceptional level of personal service and amenities combine to create special moments and memorable family experiences for your private party or gathering.
Contact us by happy@bimboconcept.com or WhatsApp 6510 5361 for more details.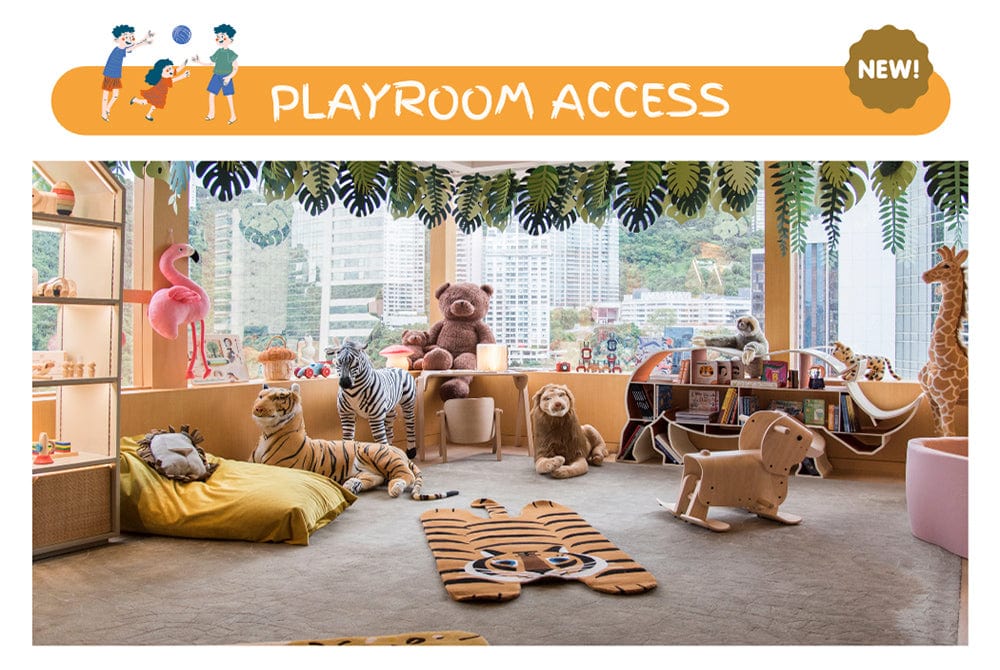 The Upperhouse Playroom is a kid's tranquil wonderland hidden in the concrete jungle. Your children will delight in the lush animal/jungle-themed playroom, which has been tastefully designed with playful furniture, sustainable wooden toys provided by Bimbo Concept, and a cosy reading corner. Reserve a place for you and your children and enjoy high quality, stylish toys in a colorful and intimate environment overlooking the harbor that creates special moments and good times.
HKD$350 | 1 Child
Including 1.5 hour play time at the playroom
For family who would love to do some family photo for great memory on their staycation or even for this summer, how about doing family photo at the residence with our professional photographer Camilla Warburton?
We welcome you to book a family photography session at Bimbo Concept Children's Summer Residence.
HKD$3,000 | 45min shoot in room area
Including choice of 12 photos with touch up service