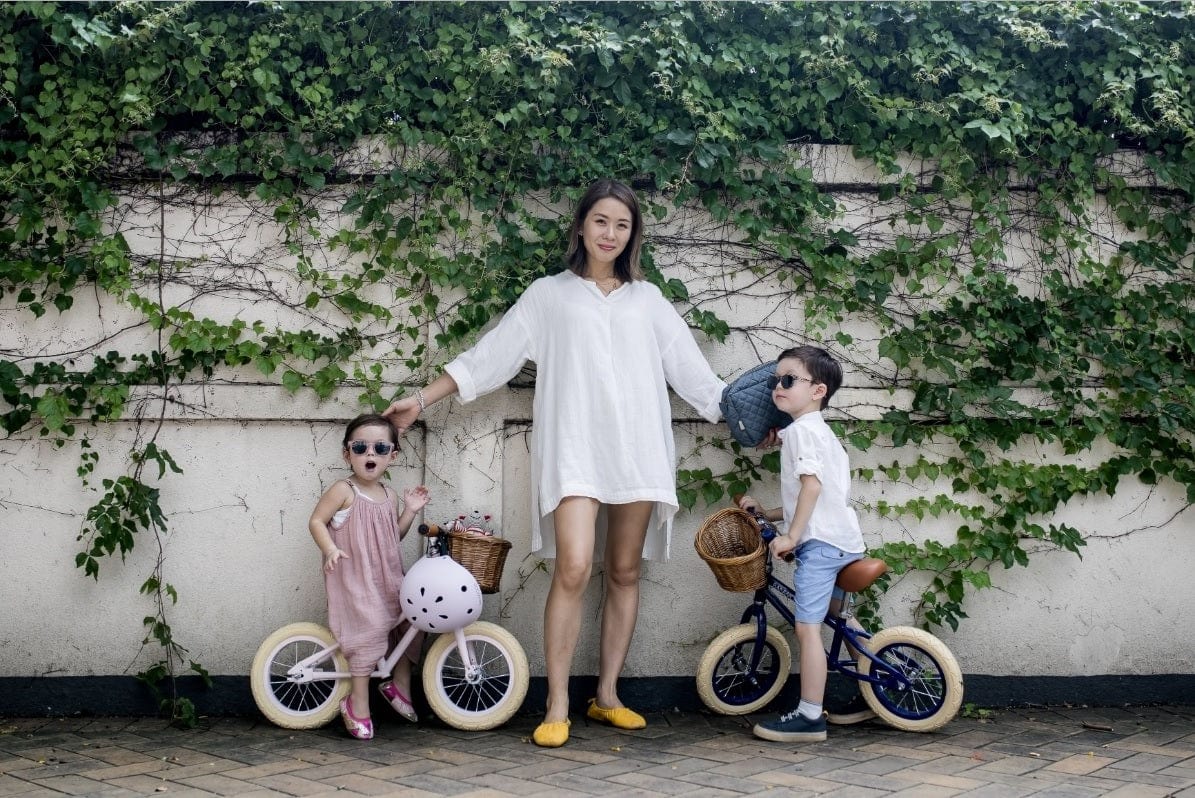 The letter B is a symbol of the mother-to-be, and the word bimbo means children in Italian. As a mother of two small children, I realize that time and quality are both important. The name suits us so perfectly because we love nothing more than a large family full of love and caring gathered under one roof. The BIMBO CONCEPT journey has introduced us to remarkable parents with parallel values and passion creating a customer base that is like a second family to us. We love sharing our beautiful curations with them.
ONLY REFINED, QUALITY PRODUCTS ...
Our brand is focused on modern home family life with children. We each have only so much time in the day to manage our work and personal lives. Even fitting in grocery shopping can be hard at times! For years I was in the fashion business, travelling to Paris and New York for work. One thing I noticed in both cities were the cute stores which carry stylish and high qualities children's products that are rarely found in my own city of Hong Kong.
I became determined to bring to the children (and parents) of Hong Kong the quality products they deserve presented within a soothing environment. This is where the idea of Bimbo Concept was born!
The products at Bimbo Concept store are of the highest quality and meant to withstand the rough and tumble toddler life, and yet, they are refined with a minimal Scandinavian aesthetic that uplifts the household decor from being simply functional.
INFANTS
TODDLERS
TEENS
& PARENTS
We choose our products for their organic nature. When it comes to products for your baby, we do not compromise. Each item is carefully selected to ensure it meets the BIMBO CONCEPT standard of style, quality and sustainability, and we are always searching for and adding products to our BIMBO CONCEPT family. When shopping for items for your children and home, BIMBO CONCEPT should be your first stop, whether you need something for yourself, the children, or someone you care about and love.
I am very pleased to say that response to Bimbo Concept has been exceptional, and we have listened to your comments and requests. Thank you. The new Lee Gardens shop is an example of our continued growth. We have also evolved by adding to our foundation line-up of toys with events and educational lifestyle workshops for kids and parents too! We offer a bit of something for everyone as the heart of our focus remains helping families to enjoy one another and life.
FOUNDER OF BIMBO CONCEPT